Send Inquiry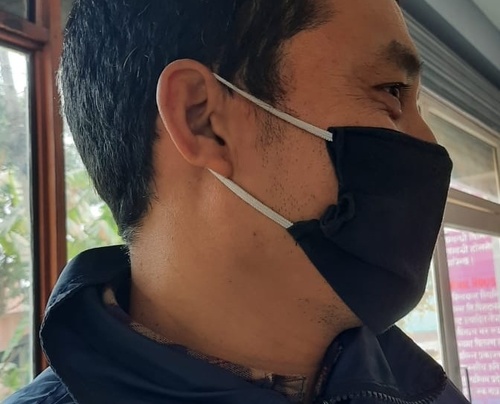 Product Description
This machine is a computerized flat knitting machine, mainly used for the production of various masks. It is a high-end product of mask knitting machinery. It is suitable for the production of various masks, such as cotton masks, medical masks, nonwoven masks, dust masks, etc. It adopts the latest technology and has high production efficiency. It is an ideal choice for the production of masks. The machine is equipped with an independent controlling device, which can easily control the weaving pattern, size, tension and other parameters of the product, and the product is more beautiful and delicate.
Frequently Asked Questions
Q. What is a mask knitting machine?
A. A mask knitting machine is a machine that is used to produce knitted masks. It can be used to make masks with various shapes, sizes, and materials. The machine is typically operated by a computer program that allows the user to create the desired design and stitch it together. The masks can then be used for a variety of purposes, including medical and fashion-related.
Q. What features should I look for in a mask knitting machine?
A. When looking for a mask knitting machine, you should consider the stitching speed, type of materials it can work with, the number of needles, and the number of thread colors it supports. Some machines also come with accessories like needles, thread, and patterns. Additionally, you should make sure that the machine is easy to use and set up.
Q. What materials can be used with a mask knitting machine?
A. Most mask knitting machines are designed to work with a variety of materials, including cotton, polyester, and spandex. Some machines may also be able to work with other fabrics, such as wool and bamboo. It's important to check the specifications of the machine to make sure that it can handle the material you plan to use.
Enter Buying Requirement Details